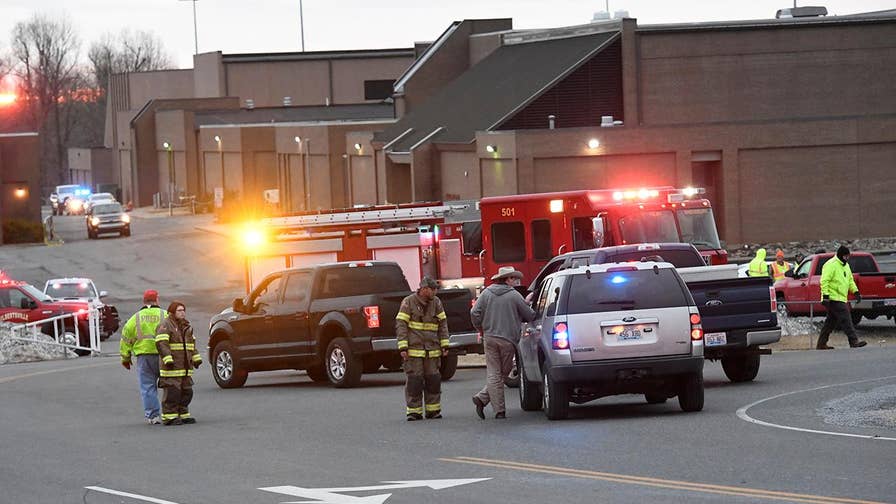 Fox News
The Roar keeps you updated with local news, recent events and interesting stories- everything you need to know for the week.
On Monday in Seattle, Amazon's cashier free grocery store became available to the public. Instead of cashiers, the store requires a smartphone, the Amazon GO app, and an Amazon account.
In Marshall County, Kentucky a school shooting occurred on Tuesday when a 15-year-old boy opened fire, killing 2 students and wounding 16 people. Kentucky governor Matt Bevin declared this Sunday as an official day of prayer for Marshall County.
Students at Michigan State University rallied and marched on Friday to support the survivors of sexual abuse. Michigan State gymnastics student coach Lindsey Lemke, gave an impactful statement about former doctor Larry Nassar in light of recent accusations.
On the 26th, the Air Force announced that they are expecting to receive an upgrade on refrigerators that will cost up to 24 million dollars and will be paid for by American taxpayers.
On the 26th, One Championship held an event called Global Superheroes featuring a fight between Edward Kelly and Meas Meu. Kelly became the fastest to KO in featherweight history with a total of 21 seconds.
On Saturday, the Turpin family remained in the public eye after a report that neighbors and people close to their homes had noticed the family was strange, but never thought that they would have tortured their children.
The major company, Stripe, recently announced that by April they will no longer accept payment in the form of Bitcoins. This decision comes even with the popularity and prevalence of Bitcoin still on the rise.
On Saturday, Caroline Wozniacki won her first Grand Slam title in the Australia Open after a victory against Simona Halep.
This year's flu season has been dangerous across America, and the CDC encourages everyone to get a flu shot with warnings that the flu will still be around for a couple more weeks.
The Grammy Awards were held Sunday, and 2018 marks the first year since 1999 that no white males received nominations for the best album. Those nominated for the category include Jay-Z, Childish Gambino, Lorde, Bruno Mars, and Kendrick Lamar.