Wildman by J.C Geiger
by Tessa Matthews, staff reporter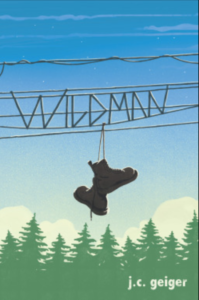 Wildman by J.C Geiger is about 18 year old Lance Hendricks who is living the high school dream. He has a 4.0 GPA, is first chair trumpet player, has early admission to Oregon State University on a scholarship, and a beautiful girlfriend of two years. Lance has his future in front of him, until he breaks down coming back from a trip to Seattle in the middle of Washington. For the next five days, Lance's perfect future changes as he faces harsh realities, drinks, parties, fights, jumps onto moving trains, and possibly finds a new love of his life. I would most definitely recommend Wildman, not just to a specific person, but to everyone.
It's got something to please all. There's a sappy teenage love story for the hopeless romantics, fighting and adventure for the action seekers, and a moral story behind every action. Geiger also beautifully depicts every scene which helps the reader visualize what is happening. There is a sex scene but it's not as explicit as other famous authors that write for teens (…ahem…John Green…ahem, ahem). Also, at some points in the book during conversations it is easy to lose track of who is talking to who. Still, overall, Wildman teaches important moral lessons and is a book that can be enjoyed by a wide variety of readers.
everyone's a aliebn when ur a aliebn too by Jomny Sun
by Jennifer Zhan, editor-in-chief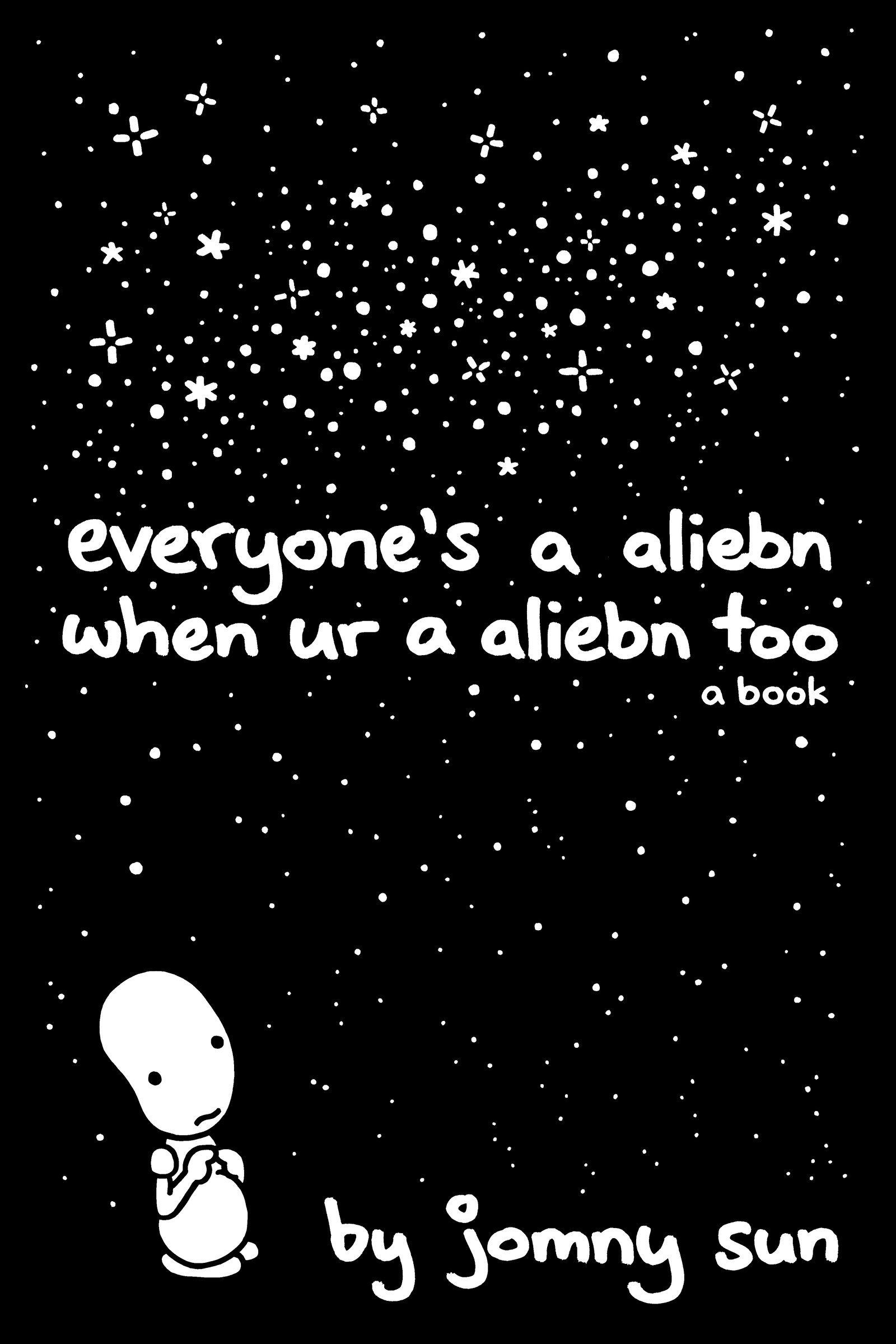 everyone's a aliebn when ur a aliebn too brings Jomny Sun's internet personality to life. Like his tweets, the graphic novel is funny, sometimes poignant, and always full of endearing misspellings. The book follows an alien named Jomny as he researches the human race, traveling around the planet to better study the creatures he assumes are humans. There's something to learn from each new friend, whether that be the egg that isn't sure what it'll hatch into, the owl that feels he can't live up to his heritage, the hedgehog that can't create the art he wants, or the dozens of other creatures Jomny stumbles across.
It's a delightful little book that pokes fun at the ridiculous aspects of human nature (see: the beaver who always has to do his dam work), while also gently acknowledging that there are painful parts of life (see: Jomny's encounter with Nothing). There is complexity in the pure simplicity of these hand-drawn characters and their stories. While there is humor and hope, at its core the story hopes to connect to those who, like Jomny, sometimes feel small and a little alien in the face of this thing we call existence.
Fangirl by Rainbow Rowell
by Sueji Han, section editor
This book revolves around Cath, who's had an obsession with Simon Snow fanfiction since high school. As college starts, her twin sister Wren wishes to be away from Cath or talk about her obsession of Simon. Then Cath meets her new roommate, Reagan, and his friend Levi. They're complete opposites. With new relationships and trouble with her family, Cath worries whether she can go through her life without anyone's help. Not only that, her troubles make her wonder if this means leaving Simon behind for her new life.
Cath is dependent on Simon and Snow to help comfort her during the hard times. I can understand how much that fan-fiction means to her since I've been in a similar situation. I have been a fangirl of k-pop for more than half of my life. School can get stressful, especially as college applications get nearer, but fandoms give people like Cath and me comfort and happiness. As Cath starts to spend more time with Reagan and Levi, she learns that making new relationships can also bring her happiness. While she's made a novel that's relatable to fans, Rainbow Rowell also shows that it's important to understand and acknowledge the impact of people on our lives. As Cath and Wren grow throughout the novel, we see that it's important to understand your relationship with the people you are close with, and know the impact of that person on your life. That way, you can find not only happiness, but also people that truly accept you no matter what.