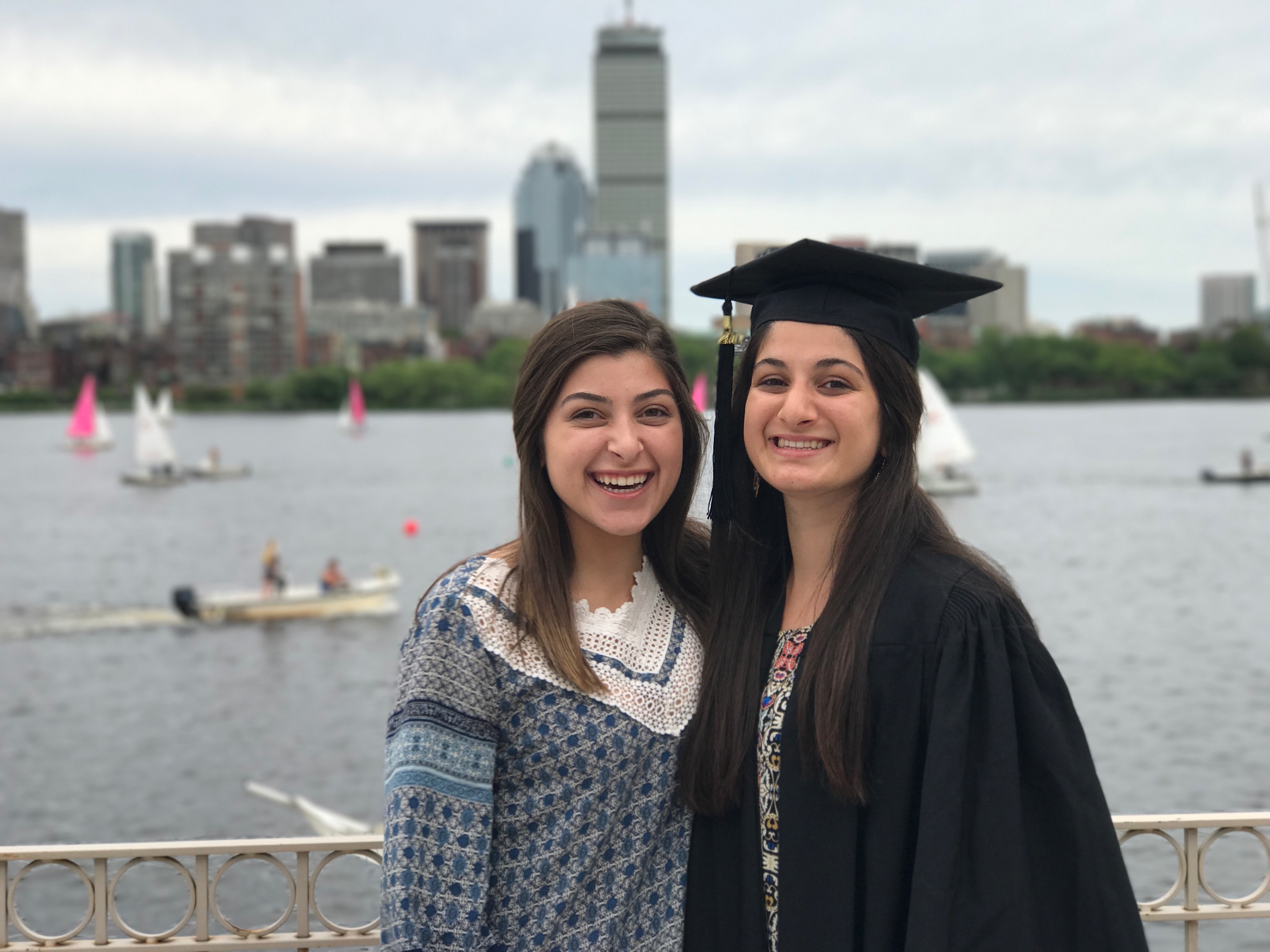 by Sam deFigueiredo, opinions editor
I recently visited Boston, a huge foodie city, for my sister's graduation. I am a super picky eater, but during my 1-week long visit, I decided to try things a little outside of my comfort zone.
First: A vegan ice cream restaurant, FoMu. When someone mentions vegan food, I usually think a couple of lettuce leaves and maybe a carrot. I definitely don't think of sweet desserts. I was a bit skeptical of this dessert place, but I decided to sample almost every flavor. They had unique flavors, like Peanut Butter Mud Pie, F'oreo (which has homemade vegan Oreos mixed in), and plain Vanilla. I was amazed at the taste, which was even creamier and ultimately better than Bluebell. The other mind-blowing aspect of the restaurant was that you could ask for as many flavors in whatever size you wanted. I ended up getting a mix of 3 flavors while still paying the price of a small. Also, the aesthetically pleasing décor in the shop may have made the ice cream taste better. I would definitely try vegan ice cream again, but I might not eat as much of it, because the walk back to the hotel was hard after stuffing my face.
Next, I ate at a Chinese restaurant that specialized in dumplings: The Dumpling House. I am not a huge fan of Chinese food, so I was a bit nervous to try things off of the menu. I first drank a glass of the house prune juice. It surprisingly tasted like Barbeque sauce, and it wasn't bad at all. I next ate some scallion pancakes that were absolutely delicious. I'm pretty sure I ate 6 servings of them. Lastly, I ate the soup dumplings. They were AMAZING. The warm soup inside the dumplings was seasoned so well, and warmed me after the walk to the restaurant in the chilly weather. I realized I actually do like some Chinese food, especially soup dumplings.
The last night, I ate at a small Italian restaurant in the North End, Al Dente. The restaurant was super cozy. The eating area was very small, but it added to the home-style-cooking feel. After eating almost an entire loaf of warm bread and muscles as appetizers, I was ready for the main course. I ordered Lobster Ravioli, another unexpected dish for me since I generally stay away from seafood. Yet again, I was pleasantly surprised by the overall yumminess of the meal. The sauce from the ravioli was outstanding. The only downside to this dinner was that it was impossible to finish it all, because the plate seemed never ending. This was my favorite meal of the trip.
Overall, the trip was a success. I tried lots of food I would have never tried before. Although most of the food is expensive, it's absolutely worth it. Even though my sister no longer lives in Boston, I will definitely be visiting again for the amazing cuisine.