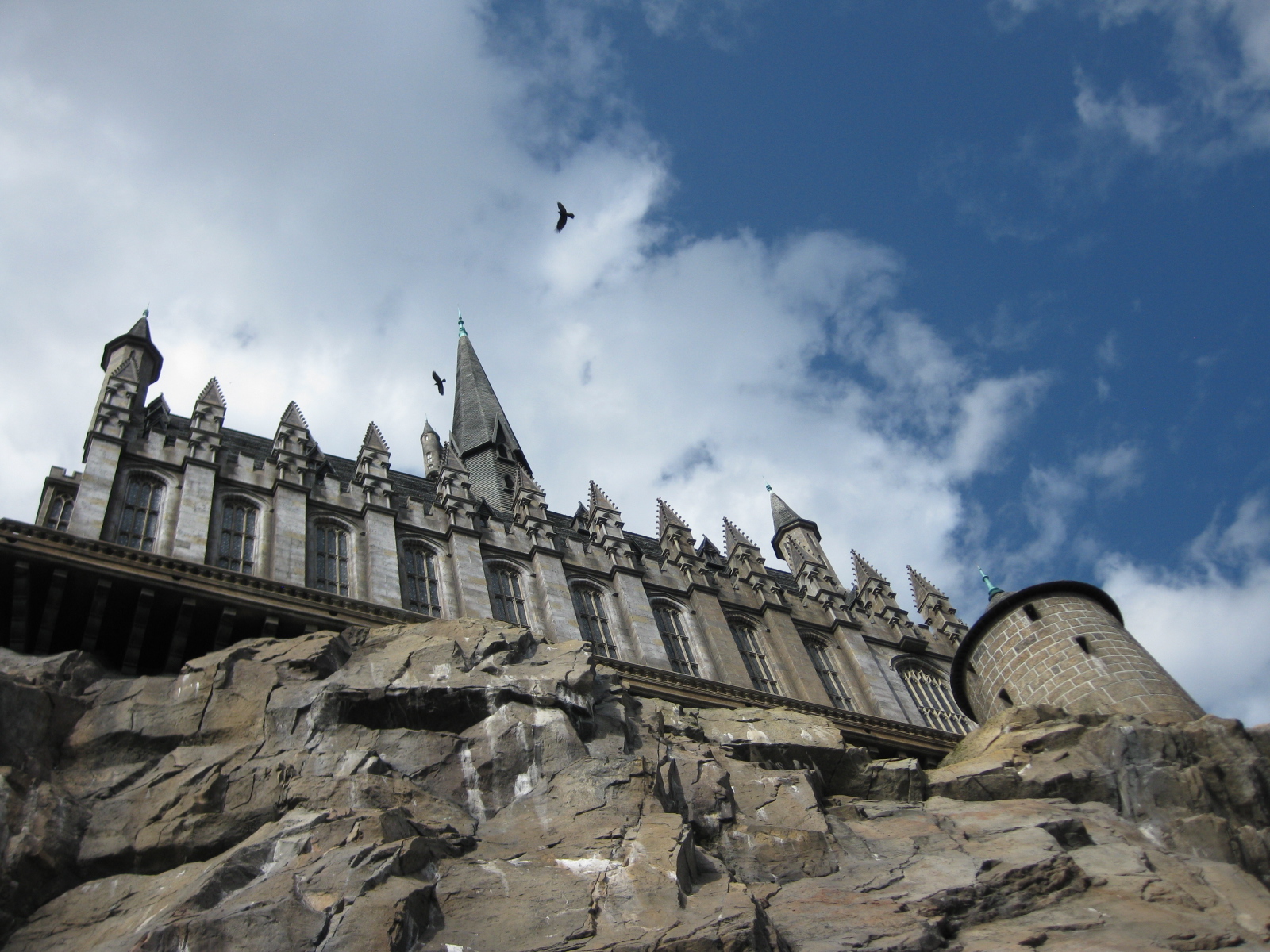 by Jennifer Zhan, opinions editor
I've been looking forward to going to Harry Potter World since it opened in 2010, so it suffices to say that I had some high expectations for the theme park. Luckily, Universal Studios didn't let me down.  
You don't have to be obsessed with J.K. Rowling's magical world to enjoy the theme parks. However, fans will be better able to appreciate the painstaking attention to detail was taken to recreate the settings. It's hard to describe how meticulous the park was with recreating the buildings. Even small details, like the manholes in the cobblestone streets being inscribed with the proper London area codes, aren't overlooked.
That being said, there are some important things to know if you're planning on traveling to Harry Potter World:
1. If you're a fan looking for the full experience, it won't be cheap. Universal definitely created this park with profit in mind. Hogsmeade and Diagon Alley are both towns full of shops, which makes it easy for Universal to recreate products we've read about and sell them to fans at high prices. The less expensive souvenirs (quills, butterbeer cups, candy) are already around $20. And of course, robes and wands cost over $100. My advice is to look through all the shops before you decide what to take home.
2. The Park-to-Park pass connects Hogsmeade (located in the Islands of Adventure) and Diagon Alley (located in Universal Studios). Without it, you can't ride the Hogwarts Express. If you're not interested in riding the school train, get two individual park passes–it's cheaper.
3. Park attendants will tell you that you can cut your wait by joining the single riders line. But I would recommend waiting through the normal line first. Yes, it is longer, but Universal did its best to make lines interesting. For example, the Forbidden Journey line winds through Hogwarts castle's classrooms and hallways, and the Escape from Gringotts winds through the wizarding bank. Once you ride the first time, then go back and take the single rider line. It'll be much faster (I liked the Forbidden Journey so much I rode it 4 times), but you won't miss out on the attractions.
4. You have to put all your stuff in a locker during rides, so don't bring anything too big. There's a limited number of lockers and you have to go through a painstaking thumbprint process to rent one, so the tiny locker area can be pretty hectic as people try to get to an empty locker first. People tend to get impatient, so try to be efficient in stowing or removing your items.  
5. Florida weather is pretty volatile, but don't worry about bringing raincoats or umbrellas. There are plenty of indoor attractions to visit until bad weather passes.
6. If you're scheduling out your vacation, keep in mind that Hogsmeade is more ride-focused,  while Diagon Alley is better for exploring. Plan time accordingly (I for one, spent four hours just walking through shops, but not everyone is like me).
7. Look forward to the part-virtual reality rides. If you've heard about the ones in Harry Potter and think they're going to be lame, you're wrong. I still don't really understand how some of them worked (there's a Quidditch scene that's just incredible)—but believe me, they feel real and rank among some of the best roller coasters I've ever ridden.
8. There are plenty of posed picture opportunities set up for fans (Grimmauld Place, Hogwarts Express, magical storefronts) but taking cameras into ride lines won't do you much good. It's pretty dimly lit and flash is annoying. Just look around you; you won't be forgetting this for a while.
9. In-character shows are performed throughout the day at both parks. The times are listed on park maps. Definitely make some time for these. The Beauxbatons, Durmstrang and Celestina Warbeck performances are a must.
10. You can bring your own food in a backpack, or you can dine at The Three Broomsticks or The Leaky Cauldron. Both serve menus of English food (shepherd's pie, fish and chips, etc.). Although the lines are long, they're worth the wait.
Planning a vacation to the Wizarding World? Have any more questions for Jennifer? Contact her at the.roar.zhan@gmail.com.