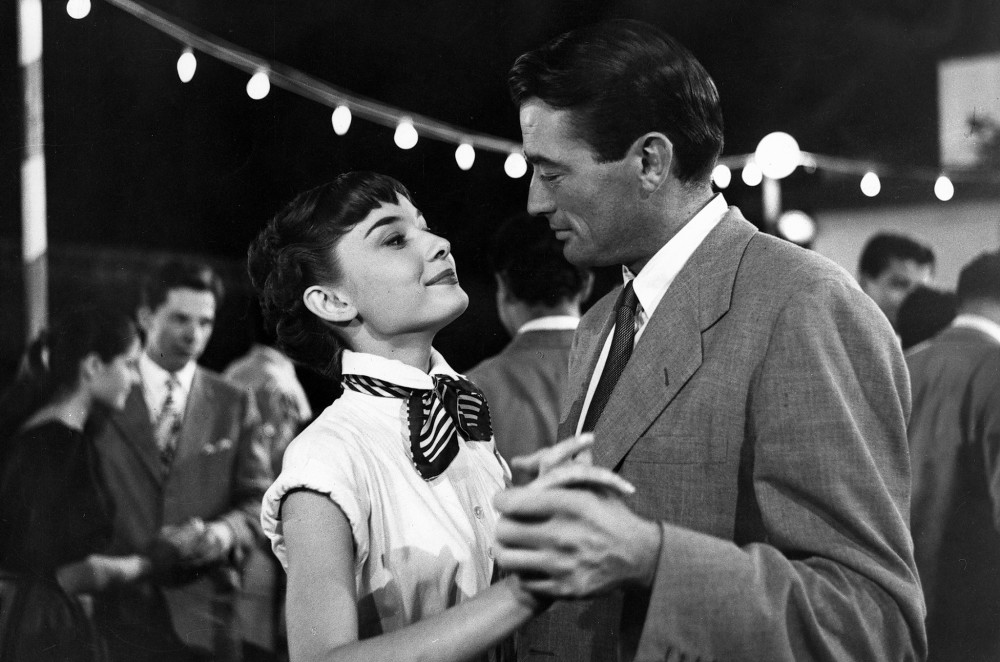 by Jennifer Zhan, opinions editor
I had high expectations when I sat down to watch Roman Holiday, the 1950s classic that skyrocketed Audrey Hepburn (and her hairstyle) to fame. Although relatively unknown in America at the time, directors felt she had enough potential to be cast alongside one of Hollywood's biggest stars, Gregory Peck (To Kill a Mockingbird, Moby Dick).
Hepburn is effortlessly elegant as Ann, a young European princess visiting Rome on a continental tour. Although it seems that no expenses were spared on the beautiful costumes and sets in the palace, it's hard to look anywhere else when she's on screen. Her only competition is Joe Bradley (Peck), a handsome American journalist in need of a royal story. He happens to stumble across her in the street and is eager to get rid of her until he accidentally discovers her true identity. Then, of course, Mr. Bradley is more than happy to let "Anya Smith" experience the freedom she has always wanted.
It's fun to watch Ann when she isn't weighed down by her schedule or the need to maintain her perfect royal reputation. She's like a kid; she delights over simple things like getting compliments, or being able to leisurely eat gelato. As she cavorts around Rome with Mr. Bradley, we see the world like Ann—bright and full of endless wonders.
The movie might be best remembered as a romance, but it's a comedy, too. While there's wordplay and funny stunts in the movie, the best moments come in the form of the banter between Ann and Mr. Bradley. He  reacts to her confusing mix of imperiousness and innocence with both amusement and exasperation.
Perhaps the only flaw is that the plot seemed a little predictable. Reporter meets princess, reporter secretly documents princess experiencing common things like smoking and riding motorcycles…hmm, I wonder if he'll write that exposing story once he's fallen in love with her? Still, I was quite invested in the movie. I urged  Mr. Bradley to quickly feel guilty for what he was doing, hoped Ann wouldn't find out and most of all, hoped that screenplay writer Dalton Trumbo wouldn't do something unexpected. While it wasn't different in the way I feared, the ending definitely took me by surprise. Although it might feel unsatisfying, it sends a more realistic message and assuages the voice in my head that whispered throughout the movie, "Isn't this kind of saying that it's good to ignore your responsibilities when they feel like too much?" After reflection, it was quite brave not to take the classic romantic movie ending out.
All in all, Roman Holiday definitely deserves its place among the classics. It doesn't matter at all that the movie is in black and white. Peck and Hepburn's acting is so natural that  nothing is lost. Combined with the beautiful script, shots and score, this movie finds a way to perfectly remind you of what it's like to be young and longing for independence and fantastic experiences. It's funny, feel-good and exciting: a good choice for a night in.